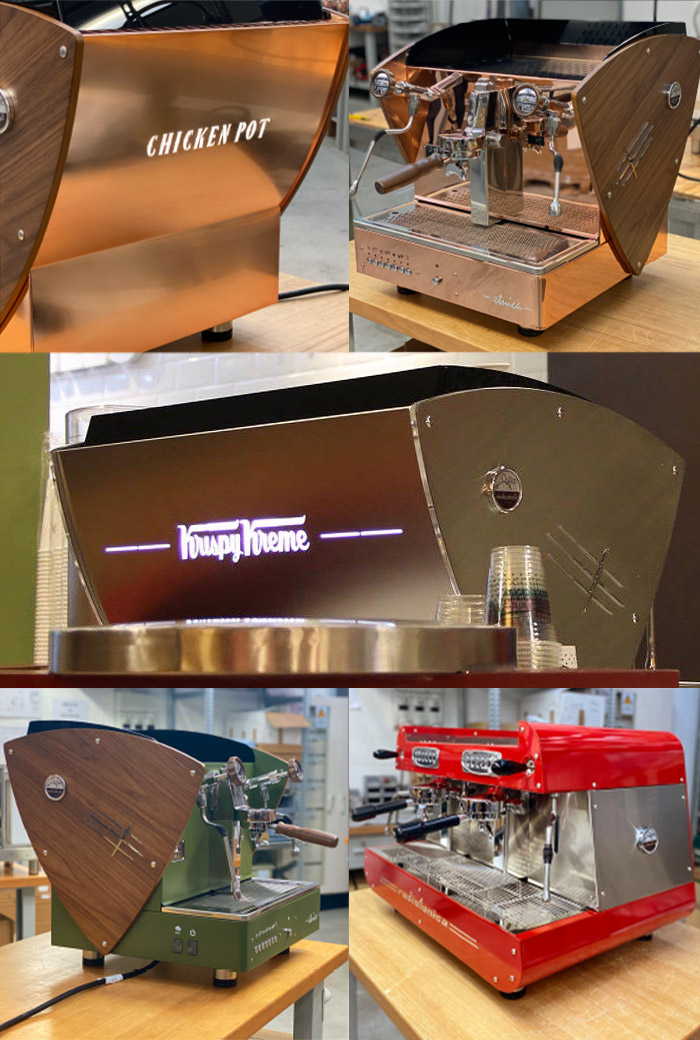 Aesthetic

&

Logo

Customisation
One of our unique selling point is the high possibility of customisation about Logos, materials, colors and paint finiture.
Over the many aesthetic options we already offer, we are available to evaluate every kind of request of personalisation.
Following the request, our Graphics Dpt provides a project with a detailed and realistic view of the final result.
Samples of rendering we realize for our Distributors and their Customers.