An

Italian

coffee machine

,
the

best orchestra
In 2006 arose "Orchestrale".
lt is the result of a project thought by a group of people who wished to unite their fields of commercial espresso-coffee machine manufacture, of the restaurant industry and of furniture design.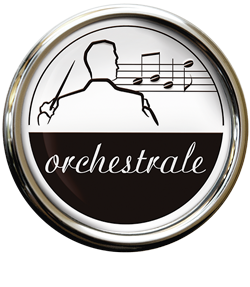 Orchestrale lnstruments for Espresso was conceived as a poem inspired by the historical and indivisible band between the great cultures of coffee and music in the ltalian tradition and it's dedicated to the music because music is a place of connection as coffee is becoming all over the World.
Behind the wheel I think of my next stop, the next service centre, the customary break during long trips to have a coffee, hopefully made on an Italian machine.

In a particularly receptive, selective and refined market where today it is fundamental to propose beauty, quality, and innovation of technology and contents, our bilief is customer satisfaction, in particular of those people who are sensitive to the value of the "made in ltaly" craftmanship, technology and design. 
Find the Distributor nearest to you!
Please visit our